5 Inspiring Places to Visit Near Dublin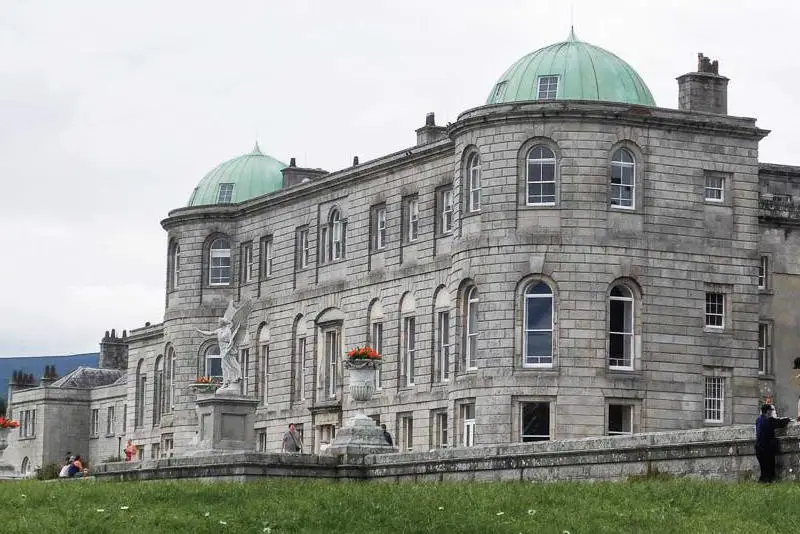 Dublin can feel really crowded at times with sold out tickets to main attractions or long queues forming at their entrance. I have to admit it myself, I prefer to visit something less known and enjoy a carefree holiday than having to queue hours at a major monument, eye on the watch, painfully aware that I'm running out of time.
Centuries old castles, world renowned gardens, outdoor activities are waiting for you just outside Dublin if you dare to look a bit further afield. Thanks to a combination of cheap public transport, not-so-cheap-but-still-affordable private coaches and day tours, the region around Dublin is easily and quickly accessible, making it perfect for a day trip outside the Irish capital.
Sometimes it is just as good to escape to the country and breathe!
Disclaimer
This post may contain affiliate links. If you click on a link, I earn a little money at no extra cost to you.
Explore Powerscourt Gardens
In Co. Wicklow, south of Dublin, Powerscourt Gardens has been voted the world's third most beautiful gardens by the National Geographic. Stroll around 47 acres of scenic landscaped gardens dominated by an impressive 18th century country house. The whole thing is just awfully romantic!
Tip: Head to Enniskerry Village from Dublin city centre on bus 44. Powerscourt Gardens are just a short walk from there.
Escape to Glendalough
Translated as "the Valley of the Two Lakes", Glendalough in Co. Wicklow is one of those picture-perfect places that you can't wait to go back to. It is well-known for its monastic settlement and picturesque Round Tower that attracts countless visitors every year.Tip: Those with the right shoes on can leave the crowd behind thanks to many way marked trails around the lake and the surrounding mountains.
You might also be interested in:
– 15 Sights in One Day | A Self-Guided Walking Tour of Dublin
– Dublin's Best Hidden Gems for Nerdy Travellers
– Top Historical Sites to Visit in Wicklow
Visit Malahide Castle
Found north of Dublin in Co. Fingal, Malahide Castle boasts an incredible 800 years of family history dating back from the 12th century Norman invasion. The castle is surrounded by a magnificent park, woodland and botanical walled garden. The Great Hall left me speechless I have to say.

Tip: Hang out in pretty Malahide village after your visit, it is worth a stroll.
Take A Walk From Bray To Greystones
A 7 km coastal path between the sleepy seaside towns of Bray and Greystones in Co. Wicklow offers scenic views of the Irish Sea. At a slow pace the distance can be covered in just 90 minutes so take your time and enjoy the view!
Tip: You don't have to walk all the way back to Bray once in Greystones; just hop on the Dart and head back to Dublin.
Chill Out in Skerries
The well-kept seaside town of Skerries in Co. Fingal is the perfect place to relax. After a dip at the beach (a sandy beach, not pebble!), head to the cafes and restaurants or visit the town's beautiful windmills. At the outskirts of the town can be found Ardgillan Castle and its beautiful gardens.
Tip: Want to learn how to surf? I got my first lesson with Skerries-based Outdoor Dublin, the only surf school in the vicinity of Dublin!
Disclaimer: This post may contain affiliate links. If you click on a link, I earn a little money at no extra cost to you.
RELATED POSTS