Visiting Lahinch | A Bustling Surf Town on Ireland's Wild Atlantic Way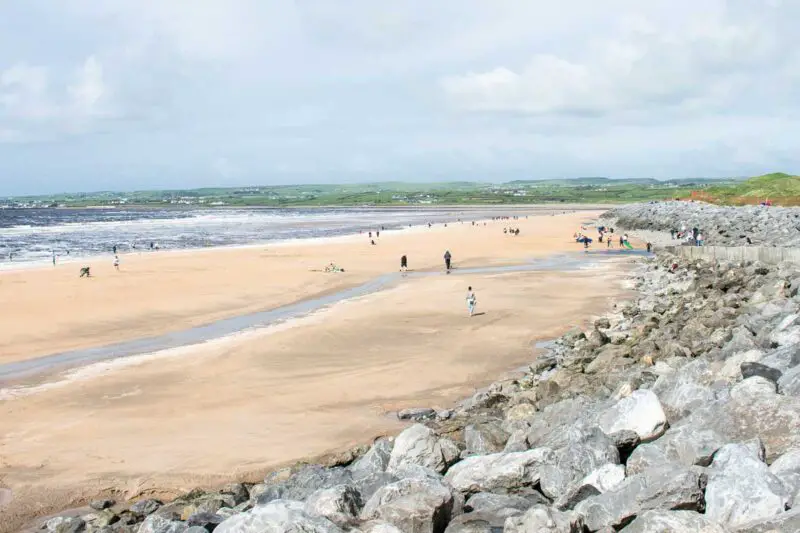 C
radled in Liscannor Bay, yet exposed to the full force of the Atlantic, 
Lahinch
 is a mandatory stop for those travelling the 
Wild Atlantic Way
 in search of unforgettable outdoor experiences. Once a fishing village, Lahinch has indeed turned itself into one of the most popular surfing destinations on the west coast of Ireland.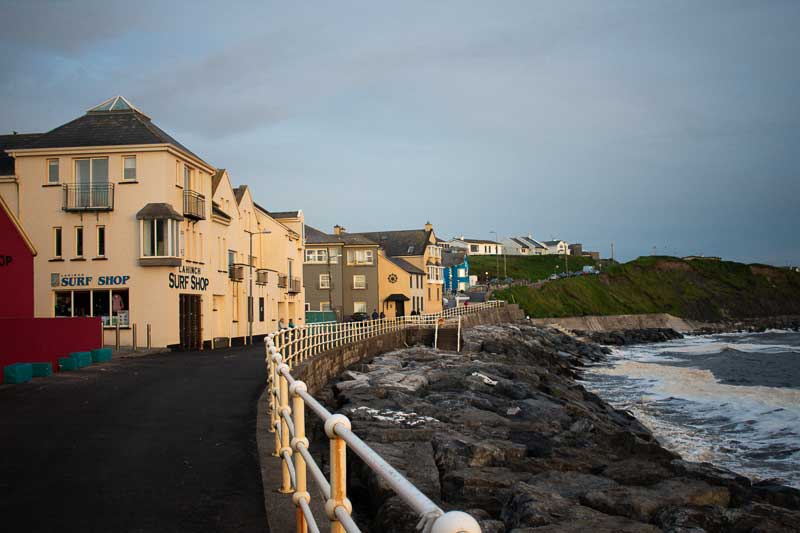 With the summer holiday in full swing, surfers take over the long golden beach and ride the ocean until the sun disappears behind the horizon. Onlookers wander along the seafront Promenade, faces disheveled by the strong wind sweeping the bay. When dinner time comes, pubs and restaurants lining Lahinch's colourful main street are full to the brim of hungry surfers and families on staycation.
While 
Bundoran
 further north was stuck under a timeless and uneasy grey sky during my last visit, Lahinch was just the opposite. The sun had decided to make a sustained appearance, breaking through the clouds and attracting crowds to the town like a magnet. 
Lahinch Beach
 was in a frenzy. The Irish summer was short and the locals were making the best of it.
Disclaimer
This post may contain affiliate links. If you click on a link, I earn a little money at no extra cost to you.