Gardens to Visit in Wicklow | 5 Botanic Havens to Explore
Discover the finest gardens to visit in Wicklow, the scenic county often referred to as the "Garden of Ireland". For centuries, Wicklow's mild climate and fertile lands have nurtured the growth of splendid botanic gardens. Whether formal or Japanese in style, planted with exotic trees and rare flowers, featuring romantic fountains and soothing ponds, the gardens of Wicklow are a true joy to explore.
Just south of Dublin, Wicklow's gardens are conveniently accessible from the capital, making them ideal destinations for an afternoon outing or a memorable road trip. From the historic Powerscourt Estate to June Blake's contemporary creation, I wandered through Wicklow's botanic gems, and I am excited to report on the best of them.
Disclaimer
This post may contain affiliate links. If you click on a link, I earn a little money at no extra cost to you.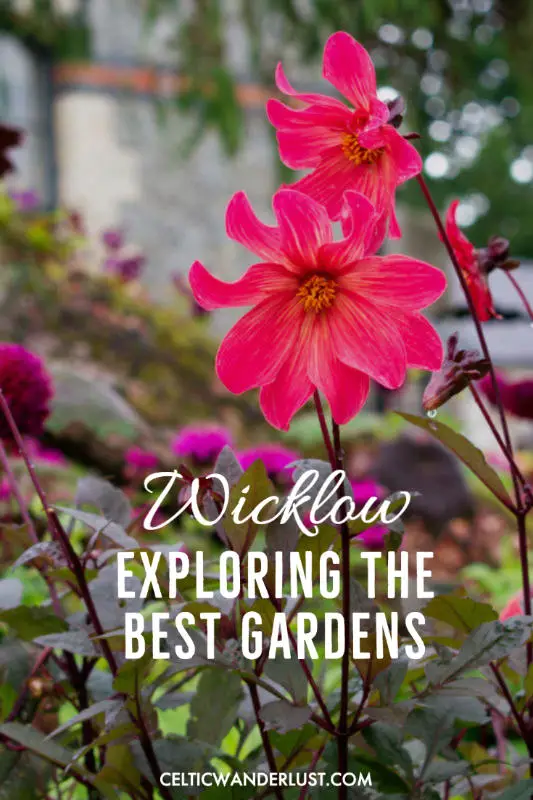 Essential Tips for Visiting County Wicklow
Getting to Ireland | Visit Aer Lingus and Air France's websites for affordable flights to Dublin International Airport. 
Renting a Car | To visit Wicklow, you can easily rent a car at Dublin airport. For the best deal, I use Rentalcars; this website allows you to compare prices between all major rental companies.
Bringing Your Own Car | If you are travelling from the UK or France, you can bring your own car over on the ferry to Dublin or Rosslare. You can sail to Ireland with Brittany Ferries, Irish Ferries and Stena Line.
Where to Stay | Check booking.com for the best deals in Dublin and Co. Wicklow or read the latest reviews on TripAdvisor.
Planning | Lonely Planet Ireland and The Rough Guide to Ireland are the two most comprehensive guides out there. Or read more about the best Ireland travel books.
Travel Insurance | Heymondo provides top travel insurance and has a nifty app to help you get the assistance you need while on the go.
Gardens to Visit in Wicklow | Map
Powerscourt Estate | Ireland's Most Stunning Botanic Garden
Powerscourt Estate is one of County Wicklow's and Ireland's most enthralling destinations! Located on the edge of the picturesque village of Enniskerry, this breathtaking estate is just an hour's drive from Dublin city centre and is easily accessible by public transport.
The beautifully landscaped gardens are dominated by an 18th-century mansion, an awe-inspiring Palladian-style creation built for Richard Wingfield, the first Viscount Powerscourt, now transformed into a visitor centre. Spanning an impressive 47 acres, the botanic gardens at Powerscourt Estate are a true horticultural marvel, cultivated and expanded by several generations of the Powerscourt family.
As you walk down the grand Italian-style terraces, you'll encounter a romantic ornamental lake and meandering paths leading to hidden gardens. One of my favourites is the serene, century-old Japanese garden, complete with its own pagoda, providing visitors with a soothing place to unwind. In sharp contrast, the vibrant borders and walled garden at the other end of the estate awaken the senses with a burst of colours and aromas.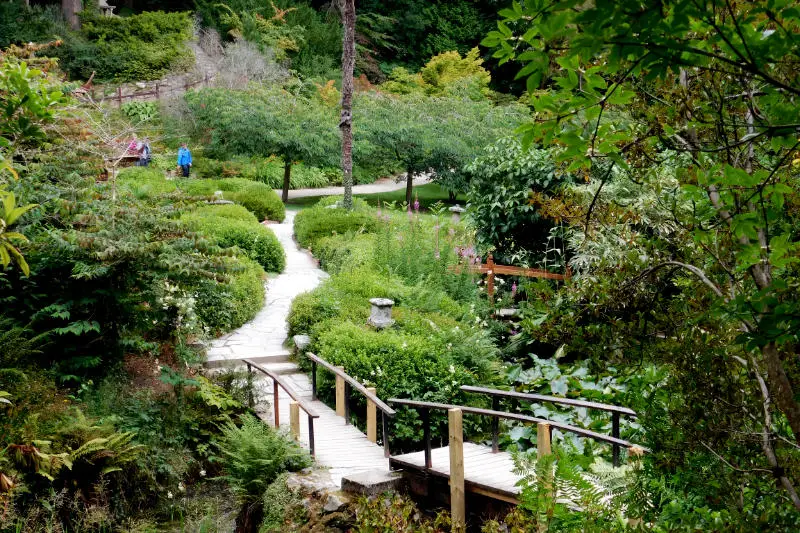 Before you leave, don't miss the opportunity to climb to the top of the Pepperpot Tower for stunning panoramic views. Modelled after an authentic pepper pot owned by the 8th Viscount, this tower stands amidst tall trees and is surrounded by historic cannons dating back to the time of the Spanish Armada.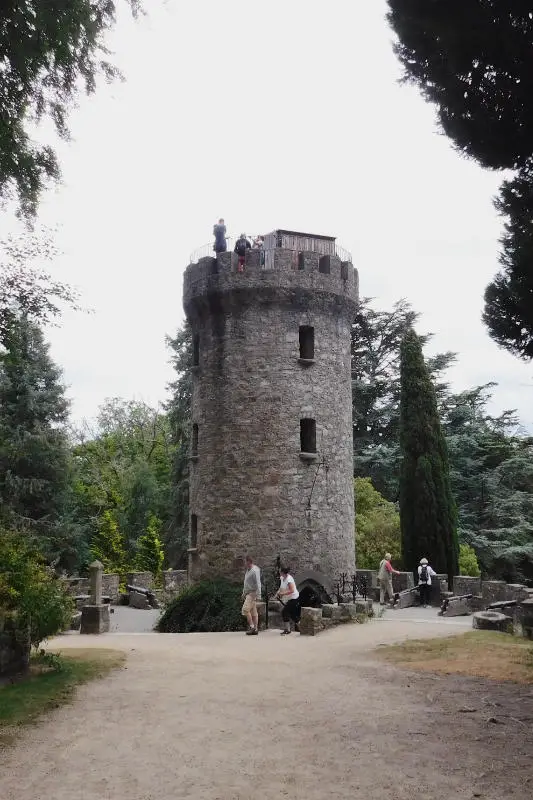 With its impressive size and diverse flora, Powerscourt Estate is an experience not to be missed in County Wicklow. The estate even earned the accolade from National Geographic as one of the world's most beautiful gardens. Whether you're a plant lover or seeking a peaceful escape from the Irish capital, this botanic haven is one of the most amazing places to visit around Dublin.
Kilmacurragh Arboretum | Wicklow's Lost Garden
Deep in the Irish countryside, Kilmacurragh Arboretum is perhaps the most secret of all the gardens to visit in Wicklow. Found at the end of a single lane road in a cul-de-sac, this hidden garden is a collection of rare trees from every corner of the world.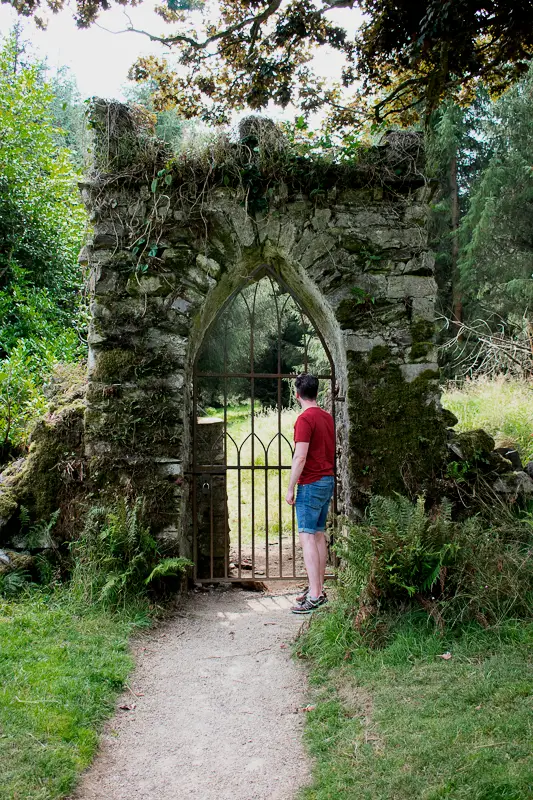 Created in the 17th century on the grounds of an ancient abbey and nurtured by several generations of the Acton family, plant hunters and botanical pioneers, Kilmacurragh nearly disappeared after the death of the family's heirs during WWI. Today, this amazing garden in Wicklow is being revived under the care of the National Botanic Garden and has become one of my top things to do on the east coast of Ireland.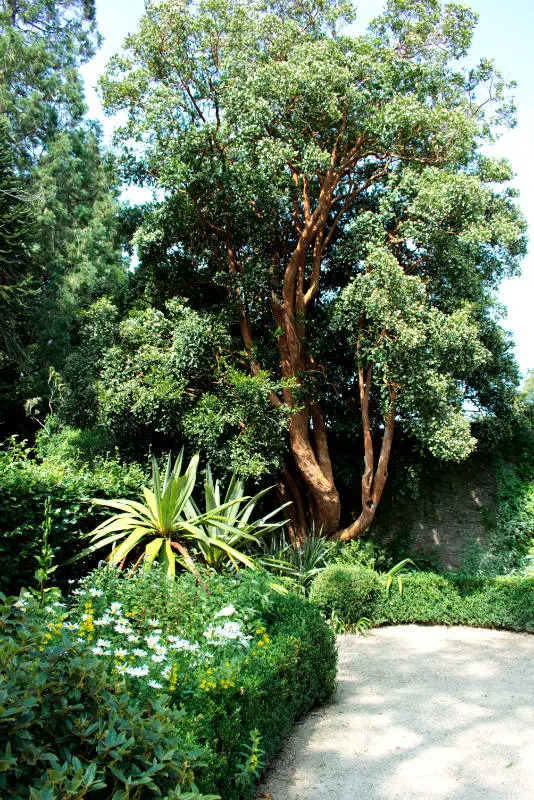 As you follow the garden's winding path, you come across a tranquil pond surrounded by colourful flowers, a rare giant sequoia, ancient yew trees lining the former road taken by pilgrims heading to mystical Glendalough, and more. If you visit in Spring, you will be welcomed by a thin carpet of pink petals, thanks to the largest collection of Himalayan rhododendrons in Europe. A natural wonder not to be missed!
You might also be interested in:
– Unique Things to Do in Carlingford, Ireland + Top Tips to Visit
– 7 Great Things to Do in the Boyne Valley, Ireland's Historic Heart
Killruddery Gardens | The Garden of a Historic House
Not as grand but no less charming, Killruddery Gardens, on the outskirts of Bray, is a worthwhile alternative to the epic Powerscourt. The estate spreads around a fairytale-like manor house dating back to the 17th century. Property of the Brabazon family, which can trace its ancestry back to a Belgian mercenary who helped William the Conqueror invade England in the 11th century, Killruddery is a delight to explore.
The striking glass dome of the 19th-century Orangery dominates an exquisite formal garden with a tearoom, perfect for a snack al fresco with a view. Behind tall hedges, a round water basin covered in lilies hides, while in front of the house, two long, symmetrical ponds reflect the sky. Nearby, statues can be found behind maze-like hedges designed in a "Goose's Foot" pattern. Kids will love the walled garden transformed into a working farm, where chickens and ducks frolic under fruit trees.
Every Saturday, Killruddery Yard turns into a market with organic vegetables and fresh-baked goods. Local crafts and body care products are also available—your chance to bring home something truly unique as a souvenir from one of the best places to visit in Wicklow.
Mount Usher Gardens | The Perfect Robinsonian Garden
Tucked just north of Wicklow town, Mount Usher Gardens is a horticultural wonderland created in the second half of the 19th century on the grounds of an old mill. Its layout follows the gardening principles of William Robinson, which dictate that gardens should have a naturalistic design, artfully arranged to mimic the beauty of nature.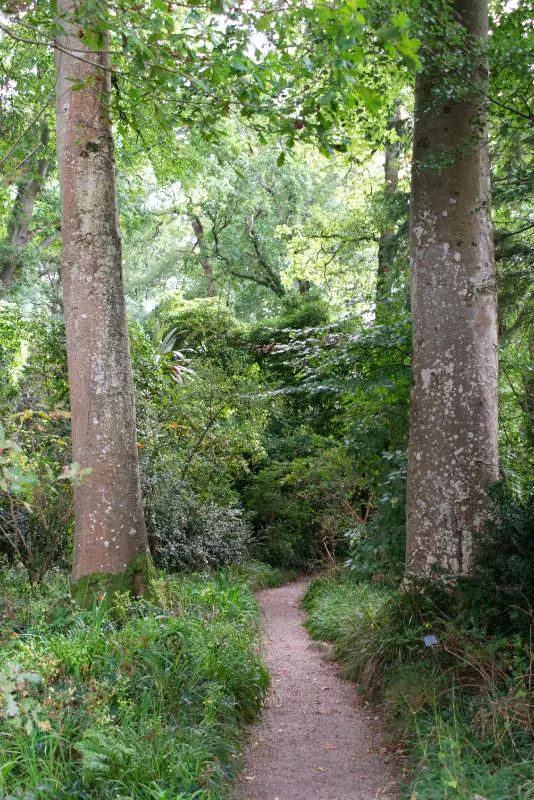 Armed with a map locating various species of plants and trees, visitors are welcomed to follow the meandering and narrow paths along the River Vartry. Under the luxuriant canopy of this botanical paradise, more than 5,000 plants from the four corners of the world have found a new home in Wicklow.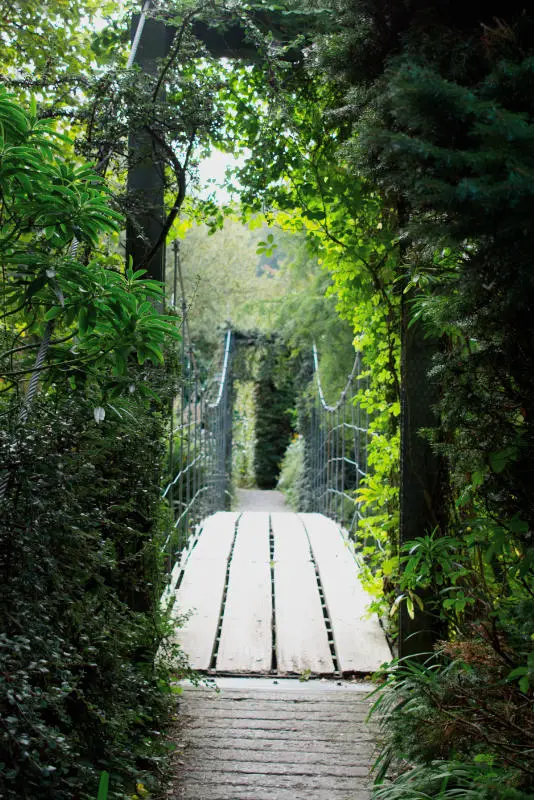 Suspension bridges allow visitors to navigate between both banks of the Vartry, providing unparalleled viewpoints over the exuberant garden. As you cross these picturesque bridges, you will surely feel a sudden surge to pause to better take in the lush beauty unfolding before your eyes. Managed by Avoca, the property has shops and cafés to unwind as you exit the gardens.
June Blake's Garden | A Modern Botanical Creation 
If you are heading to the splendid Russborough House on your road trip around Wicklow, make sure to stop at June Blake's Garden, only a 15-minute drive away. This botanic garden, at a more human size, awaits at the end of an alley bordered with mature trees. As you drive by, I recommend slowing down, or else you might miss the gate hiding under the thick canopy.
This contemporary and exuberant garden was created on the grounds of a Victorian cottage by June herself, providing a painting-like setting for the house. For a small fee, you can wander the three acres of land where plants from all over the world thrive.
In full bloom, the vivid borders, skilfully planted with an extraordinary variety of colourful flowers, are simply breathtaking against the backdrop of the Wicklow mountains. June Blake has no doubt created one of the finest gardens to visit in Wicklow. 
Visiting Wicklow's best gardens has always been an enchanting experience for me. From the grandeur of Powerscourt Estate to the botanic secrets of Kilmacurragh Arboretum, each garden exudes unique charm. The meticulously landscaped terraces, vibrant borders, and serene ponds create a sense of wonder. Whether a garden enthusiast or nature lover, Wicklow's green havens offer an idyllic destination and unforgettable memories. Don't miss these botanical wonders in the Garden of Ireland!
Disclaimer: This post may contain affiliate links. If you click on a link, I earn a little money at no extra cost to you.
RELATED POSTS